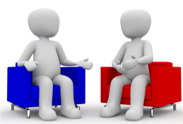 Welcome to my coaching application page. I receive several requests for one-on-one coaching, especially after I've done a workshop or a webinar. Please fill in all the details below to schedule a FREE 30-minute coaching session at a convenient time.
During the coaching session we will work out if we would be a good fit to work together, and you will be invited to work with me over a longer period of time (usually 8 sessions). 
Coaching sessions take place online via Skype or Zoom.
Application Form To Schedule Your 30-minute FREE Coaching Session