We work with our clients to identify initiatives that match their needs, and to create emotionally intelligent, brain friendly initiatives that help people improve performance and results.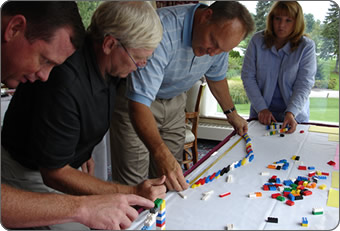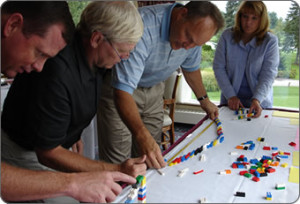 Our Services Include:
Facilitating group processes: decision making, strategy formulation, project implementation and multi stakeholder alliances.
Training and coaching in-house trainers and facilitators
Designing strategies for learning
Designing and delivering leadership, management and competency based workshops
Performance Coaching for managers and their teams
Facilitation
We design and deliver a range of initiatives to support decision-making, strategy formulation, project implementation and multi-stakeholder alliances.
Leadership and professional development
We provide courses in:
Leadership that ensure alignment and cohesion that set the tone for behaviour throughout the organisation.
Management that re-engage experienced leaders, refocusing them, clarifying their visions for their business area, building their ability to develop their people.
Professional competencies in presenting, influencing, communicating effectively with confidence and with respect for others.
Team working that help groups build and strengthen working cultures, processes and planning, addressing dysfunction, and turning conflict to 'creative abrasion'.
Learning Consultancy
We co-create with in-house subject matter experts to create interactive, experiential programmes that enhance take up and application of skills and knowledge.
Facilitator and Trainer Development
We help strengthen in-house capacity be providing tried and tested training and coaching for facilitators and trainers.
Our Approach
We follow a robust process for contracting with each client to accurately assess learning needs, design appropriate agendas and develop activities that explore issues, encourage creative ideas and achieve results in dedicated time frames. We use bespoke tools to prepare, plan and design the agendas. We ensure relevant activities from a vast range of options to best meet the expected outcomes of each event. We agree evaluation, and conduct follow-up interviews to ensure satisfaction, and to address any emerging and additional needs.
Our clients return because we guarantee:
Quality –We know our stuff and can help the client learn the stuff they need to perform their jobs optimally. All of our courses receive excellent results and recommendations.